AUTOMATION FOR TRANSPORT AND LOGISTICS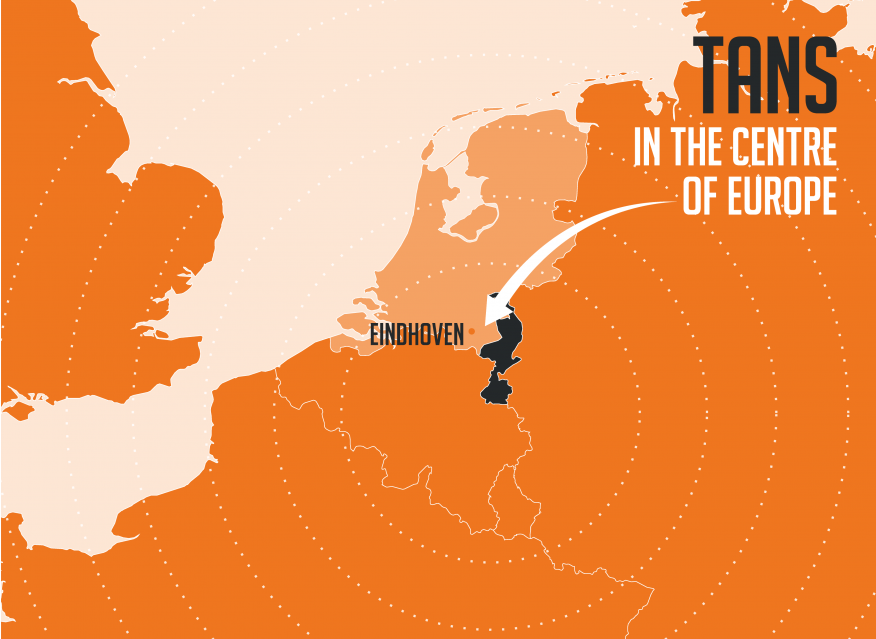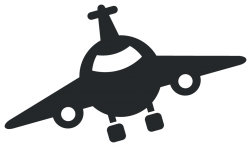 AUTOMATION FOR TRANSPORT AND LOGISTICS
René Knapen founded TANS in the 1980s; a company with a passion for software and logistics, focusing on automation solutions for transport and logistics. Good automation results in cost reductions, labour savings, improved working conditions, shorter response times, increased profits, and better information provision. The company's activities focus not only on software, but also on the interpretation of data and the provision of specialist advice on the subject. The logistics companies that receive these automation solutions are located throughout the Benelux region. The company has 30 enthusiastic employees and around 400 active clients. Those clients can contact the helpdesk for assistance at least twelve hours a day for the swift resolution of any problems.
The company's activities focus not only on software, but also on the interpretation of data and the provision of specialist advice on the subject.
Limburg is a province that lives up to the name 'the logistics hotspot of Europe.' It has everything it needs in terms of modes of transport, within easy reach: transport by air, road, rail, or water. The province has a further enormous advantage in its geographical location, which makes connections with the surrounding region quick and easy. René believes that Limburg can be proud of its employees. They are extremely service-minded and do everything possible for the client. Thanks to their Limburgish dialect, there is also no language barrier with German speakers just across the border. That's an enormous advantage as a large proportion of the company's clients are based in Germany.


'Employees in Limburg are extremely service-minded' – René Knapen
The logistics automation specialist
A single software package, with millions of data entries
TANS develops and optimizes the software, but the data used comes from a number of important partners. This data could include route information or seaport information, for example. All these data can be entered into the software in order to provide the client with such a complete and optimized picture of their logistics process.
Alongside these companies, TANS also works with educational institutions, such as Fontys University of Applied Sciences in Venlo, which offers a higher vocational education programme in logistics. Both the business community within which TANS operates and Fontys are striving to close the gap between business and education. In addition, both the companies and the employees of the future keep themselves up to date with the latest innovations. That is another reason for René – who is also the president of DALTI, the Dutch Association of Logistics and Transport IT Suppliers – to play an active role in a variety of organizations. For example, DALTI represents the interests of ICT suppliers in the transport and logistics sector and acts as a discussion partner for national and local government bodies, sector organizations, and knowledge institutions. It's a unique opportunity to bring together joint ventures and innovations.

The Transport Logistic trade fair
This trade fair is a great opportunity for Limburg, and certainly also for TANS. It offers the chance to set up joint ventures with logistics partners in Limburg, both to be able to profile TANS on the international stage, and – more importantly – to be able to meet current and new clients. Together, these companies can show what Limburg has to offer – after all, it's not called 'the logistic hotspot of Europe' for nothing. It's a province to be proud of!
The great strength of TANS lies in the philosophy they have been putting into practice for some time: providing customizable standard software. This does not mean that clients are not listened to. On the contrary! Supplying standard software offers many advantages. It is much cheaper than delivering custom software for everyone. In addition, the standard software meets more than 80% of the client's wishes and needs. It is precisely this standardization that makes TANS unique.
'Automation is about refining, but it is also about reorganization' – René Knapen
The development of software that ties in so closely with the wishes and needs of the client would not have been possible without their specialist knowledge in the field of software and logistics. As already mentioned, TANS is more than just an automation specialist. TANS acts as a business consultant, providing advice on where the logistics process could be further optimized, and – even more importantly – how this could be achieved.
Meet all the Limburg companies and organizations that present themselves at Transport Logistic München.
© 2019 Limburg Logistics. All rights reserved.